To maintain the quality of services we provide, we only employ knowledgeable healthcare professionals who share the same passion for caring for other people.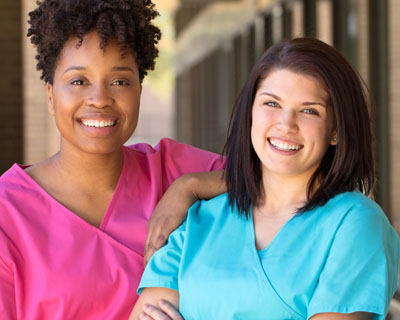 Each of our healthcare companies is staffed with a team of well-trained professional who is able to perform a broad range of services for each of our client's care needs. When hiring our employees, we make sure that they will undergo a thorough employment process so we can ensure the safety of our clients.
We take pride in the skills and values that our employees possess. Their unwavering dedication to serving other people's health needs and their acquired expertise in delivering high-quality services are the reasons why our clients continue to trust us.
If you wish to meet our staff members personally, please contact us at 877-232-0807.